Groom in style

Are you a groom-to-be and do you like to put personality into your big day? Is your wedding suit already in the making and are you still looking for the right accessories? Or are you still in doubt about the right color of your tie or suspenders? We at We Love Ties would like to give you a few styling tips to look radiant and fantastic at your partner's side on your upcoming big day!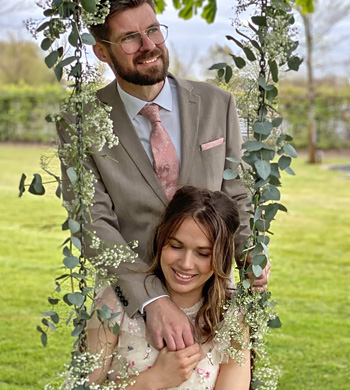 Bow tie or tie

With your wedding outfit you can't do without a tie or bow tie of course. These accessories give your outfit a festive and personal touch in no time. But what do you choose? A tie or a bow tie? The choice is simple: let yourself be guided by your personal taste.

Are you going for a tie? Choose one that complements your outfit. Of course, you choose a striking tie because it should be clear that you are the groom. You can stand out through color, but also through material or pattern. In our new collection of wedding ties, the choice is vast. From a golden yellow silk tie to a soft pink tie with a romantic all-over pattern.

Would you rather choose a bow tie? Also beautiful! The time you could choose between a black and a white model is far behind us; in our collection you have bows in many colors, materials and designs. Leave the basic black or white bow tie for your wedding and choose one that complements your wedding costume. Match the color to the theme of your wedding or a color from the wedding bouquet. Colors that will be in fashion in 2021 are: pastel orange, sage green, grey blue and golden yellow.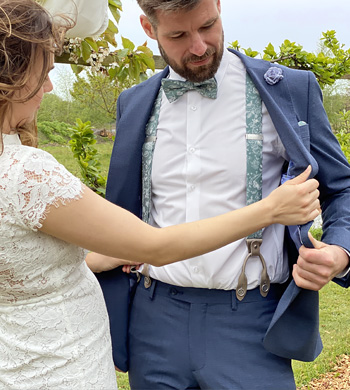 Suspenders

Suspenders are totally hip these days and are increasingly worn by the groom. Not surprisingly, this stylish accessory makes you shine as soon as you take off your jacket. The models from the new wedding collection are all made of chrome-free tanned grain leather, of a very high quality. The loops are easily attached to the buttons on the inside of your pants. No buttons? No problem: with each suspenders you receive a nice tin containing 6 buttons, needle & thread and a card to determine the correct position of the buttons.

Suspenders combine very well with a bow tie. Let the color of your suspenders come back in your look and finish it off by wearing the bow tie in the same fabric as the suspenders. We have already made it easy for you and put together a number of combi packs for you. Take for example the set Sposo Elegante in sea green... you can't get more stylish than that, can you?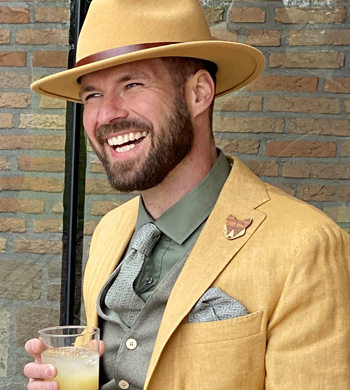 Pocket square

A pocket square adds an instant festive touch to your jacket. Go for a silk one in, for example, off-white to underline the classic look or opt for a sage green model, combined with golden yellow if you want to achieve a more pronounced look. Go for the casual fold: lay the pocket square flat on the table, lift it up in the middle with two fingers and place it in your breast pocket or go for the sleek and modern fold: fold the pocket square in half and then fold one side in, just so that about one-fifth of it sticks out above your breast pocket.

Finally, our last tip: Choose accessories that are close to you and that you feel good about. Mix and match as you see fit and create the most beautiful combinations. You are in charge, it's your big day. Enjoy it in style!