Logo imprint


Are you in need of a necktie or scarf with a logo?
Would you like a personalised tie or scarf?

We can print any logo or text that you want. Ready within 2 weeks!
Ties and scarves with a print can be ordered from 10 units.

Did you know that we can also print on suspenders, bow ties, pashminas and pocket squares?

Both our silk and polyester articles are suitable for printing. We use a unique printing process that guarantees a nice and durable result.

The advantages:
- Possible from 10 units
- Delivery within 2 weeks
- Design ready within 1 day (if logo is submitted as an .eps /.ai or other vector file)
- Nice and durable result


A few examples:
Suspenders with a printed logo
Our elastic suspenders are also ideal for printing. You can select a print in a specific colour or ton-sur-ton, which gives a subtle result.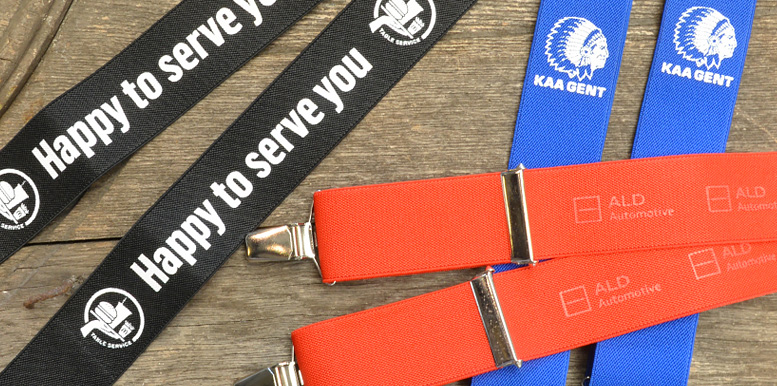 Butterflies with a screen print
Give you butterflies that personal touch with a small print. We print your logo in 1, 2, or 3 colours in a corner of the butterfly – ready it is!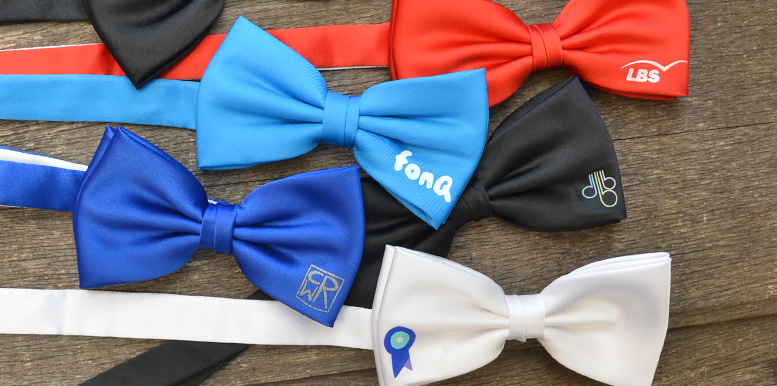 Neckties with your logo
Whether you only need 10 or a lot more, we can provide neckties printed with your logo. From large to very subtle prints. From 3 colours to simple white. The choice is yours! We can create a free design based on your needs.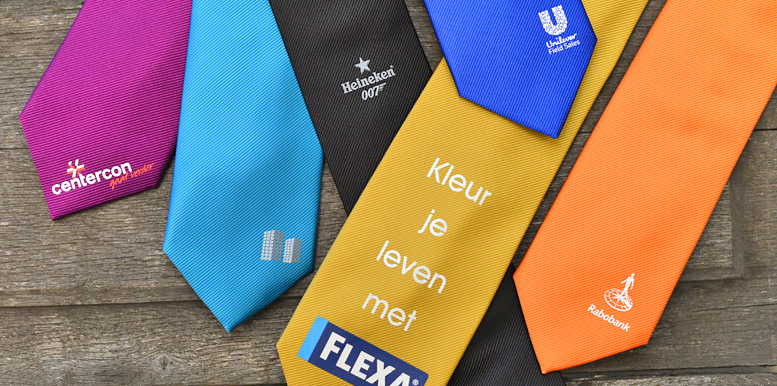 A few highlighted projects:

Neck and bow tie with 2-colour screen print
For this real estate agent, we printed his logo in 2 colours onto the necktie JB611 and bow tie JBS44. The result is a subtle, sleek and personal design. Perfect for his 10-year anniversary.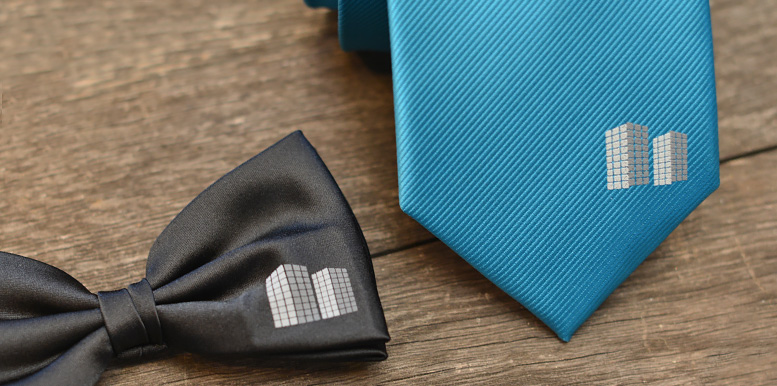 Necktie and scarf with 2-colour screen print
To ensure that Wowdeals staff is recognisable at trade shows, we printed the logo on the grey tie and scarves in 2 colours. On the tie, the logo is printed just below the knot, and on the scarf, the logo was placed in one of the corners.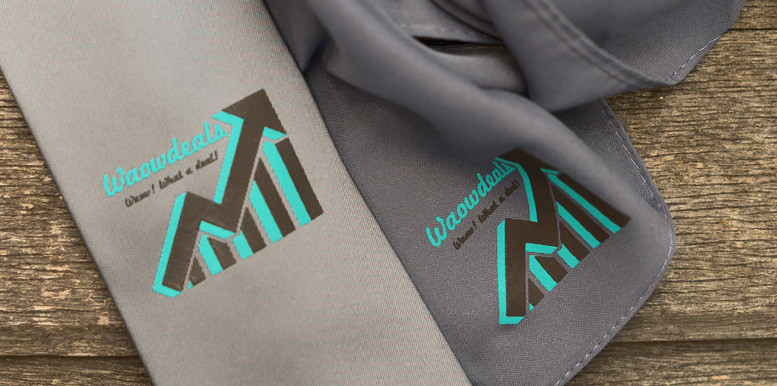 Scarf and bow tie with 2-colour screen print
How much fun would it be to have all your event staff wear a bow tie or scarf with an anchor motif? A very suitable print if the theme of the trade show is cruises. Innovatiecentrum Limburg was very pleased with the results!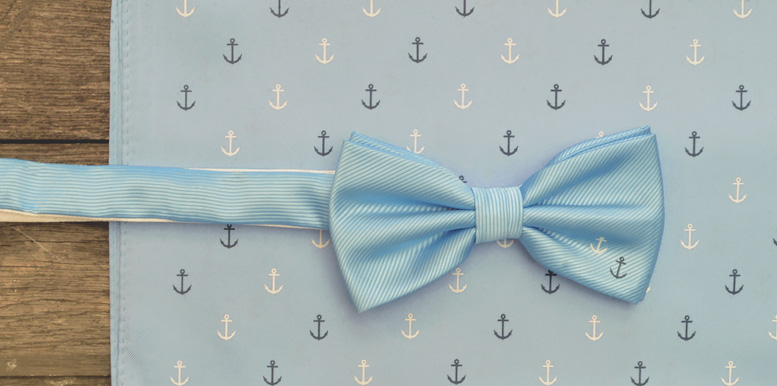 Necktie and scarf with a large 1-colour print
Olympia Uitzendbureau asked us to design a recognisable accessory for their employees. Together, we selected a dark-blue silk scarf JB78 and necktie JB600. The tie and scarf got a large orange print, for enhanced recognisability.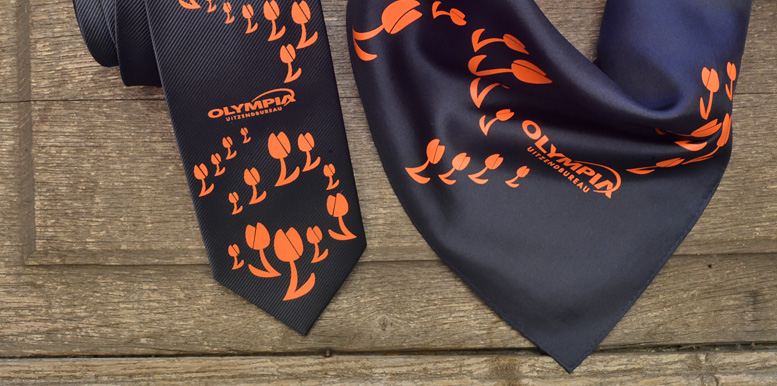 Interested in our products?