Sir Redman x Candiani Denim collection
Sir Redman launches on 1 December a special collection in collaboration with Candiani Denim. A capsule collection that will delight the real denim heads and selvedge freaks. The best Italian denim fabrics and the finest (chrome-free tanned) grain leather come together in 5 different handmade suspenders. Sustainably produced in Europe.




I'm Sir Redman, a man of style
Style is in the details. Sir Redman knows that better than anyone. Accessories such as ties, bow ties and, suspenders should be seen. In fact, they are indispensable in every fashion-conscious man's wardrobe. Sir Redman is for men who like to make a fashion statement. Who are confident in expressing themselves and standing out from the crowd. With a sense of style and an eye for quality.
Sir Redman makes their suspenders in-house and entirely by hand in the Netherlands. The authentic style arises from passion, craftsmanship, and more than 50 years of experience. With the utmost precision and attention to design, they create eye-catchers that no one can ignore.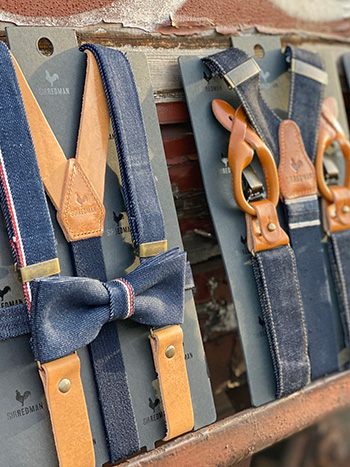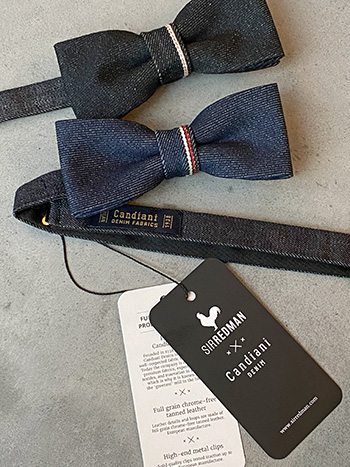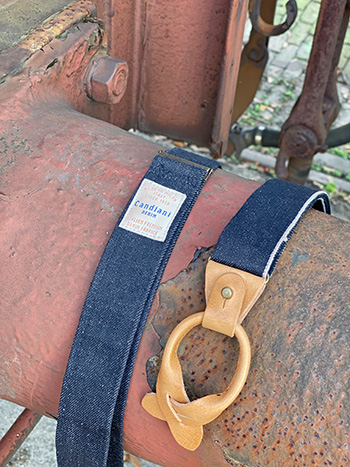 Premium denim: Candiani Denim
Founded in 1938 near Milan, Italy, Candiani Denim is one of the most well-respected fabric mills in the world. Today the company is renowned for its premium fabrics, expertise in artisan textiles, and innovation in sustainability, which is why it is known as one of the 'greenest' mills in the blue world.

For this 'special edition' 5 unique suspenders have been developed. Three different rigid denim fabrics from Candiani are the base for these 5 styles. Each style is characterized by its look, where the selvedge is used in different ways. From an eye-catching selvedge over the entire length of the suspender to a small detail under the leather back piece. There are also 2 matching selvedge bowties in the collection: perfect for the holidays!
Each suspender is finished with premium chrome-free tanned grain leather. Leather that has been tanned without chemicals in the most vegetable and durable way. The leather details and loops give the suspenders an authentic and stylish look. A must-have for every man!

Take a look at the entire collection: